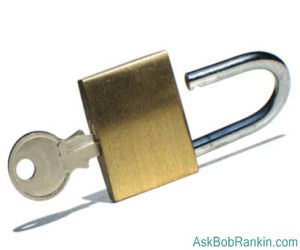 Recovering the password of your computer without the deletion of important data or system formatting can be tough. But if one knows how to use the recovery console, it is quite easy actually. This is how.
Recovery Console: What is it?
When your operating system seems to be malfunctioning, the recovery console is a feature, available in the Windows XP after it was first introduced in the Windows 2000, that helps you to restore and repair the computer to a more functional state.
It also helps your computer return to its default settings and with the use of your administrative password, you can access the administrative account, which gives you the highest privileges of configuring your machine, including password resetting. The recovery console also helps you replace damaged or non-functional files which may be causing the configuration trouble with files from a CD-ROM.
How to operate the Recovery Console:
On turning on the computer, you have to insert your windows operating system CD and reboot your computer. You will be able to see a Welcome to Set Up screen, and you will have to press Enter to Setup Windows Now.
Once you see the licensing agreement, you'll have to press F8 to accept it.
The next thing on screen will be an option to Repair.
Select your installation and press R to repair.
After the stage where you have to copy the files, your computer will reboot in about 15 seconds.
Do not press any other key. Setup will be resumed soon after and you shall notice that Install Windows is highlighted.
The Next Step is Tricky and should be paid careful attention
You must keep a firm eye on the lower, left-hand side of the screen and as soon as you see that part of the screen read Installing Devices press 'Shift+F10'. A command console should pop up giving you the chance to a wider access of your computer. When you're at the prompt, you must type out- 'NUSRMGR.CPL' and press Enter.
This gives you access to the 'User Accounts' on the Control Panel.
What Next?
Pick the account that needs the change of password. Change your password as you desire. If you want to have to log on without being prompted for the password, then at the prompt you can type 'control userpasswords2' and choose to log on, without a password.
After having made the necessary changes, you may close the windows, quit the command box and continue with the procedure of Repair.
It is recommended that you use the Recovery Console only if you are well versed with the Commands, without the knowledge of which, you will find it extremely difficult to operate the Recovery Console. It is advised to view the commands by typing Recovery Console Commands in the command line and pressing Enter and then printing out the commands, to be kept handy as and when required. Microsoft's support site is also accessible for any further information.